Contact the Health Office
Health Office Phone Number
520-731-4317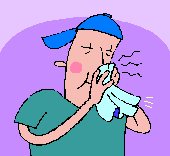 Mrs. Watson
Health Assistant
Contact Mrs. Watson by Email
Information
Ms. Watson, our health assistant, is here every day.
Please advise the health office of any problems your child may have including any significant changes in their health during the school year. It is very important to have this information on file.

We need your cooperation when medication is brought into the school by your child. Ford Elementary follows all Arizona regulations regarding dispensing of medication.
Medicine must be prescribed by the child's physician.
Prescription drugs must be in the original pharmacy container Labeled with the child's name, date, medicine dose, and the time taken.
A parent must take the medicine to the health office and complete the medication administration form
Medicine must be given in the presence of a nurse, health clerk principal or designated office staff
Non-prescription medication is not given out unless family physician indicates a need in writing.